Atlanta is a great place to visit in the autumn, especially after the summer heat lets up. We can't help but love the quintessential flavors and festivities of fall, especially when enjoyed with a romantic partner. Color-changing trees and picturesque buildings are the perfect backdrop to your anniversary, birthday, or "just because" vacation. Make plans now for an unforgettably colorful, passionate trip to The Big Peach.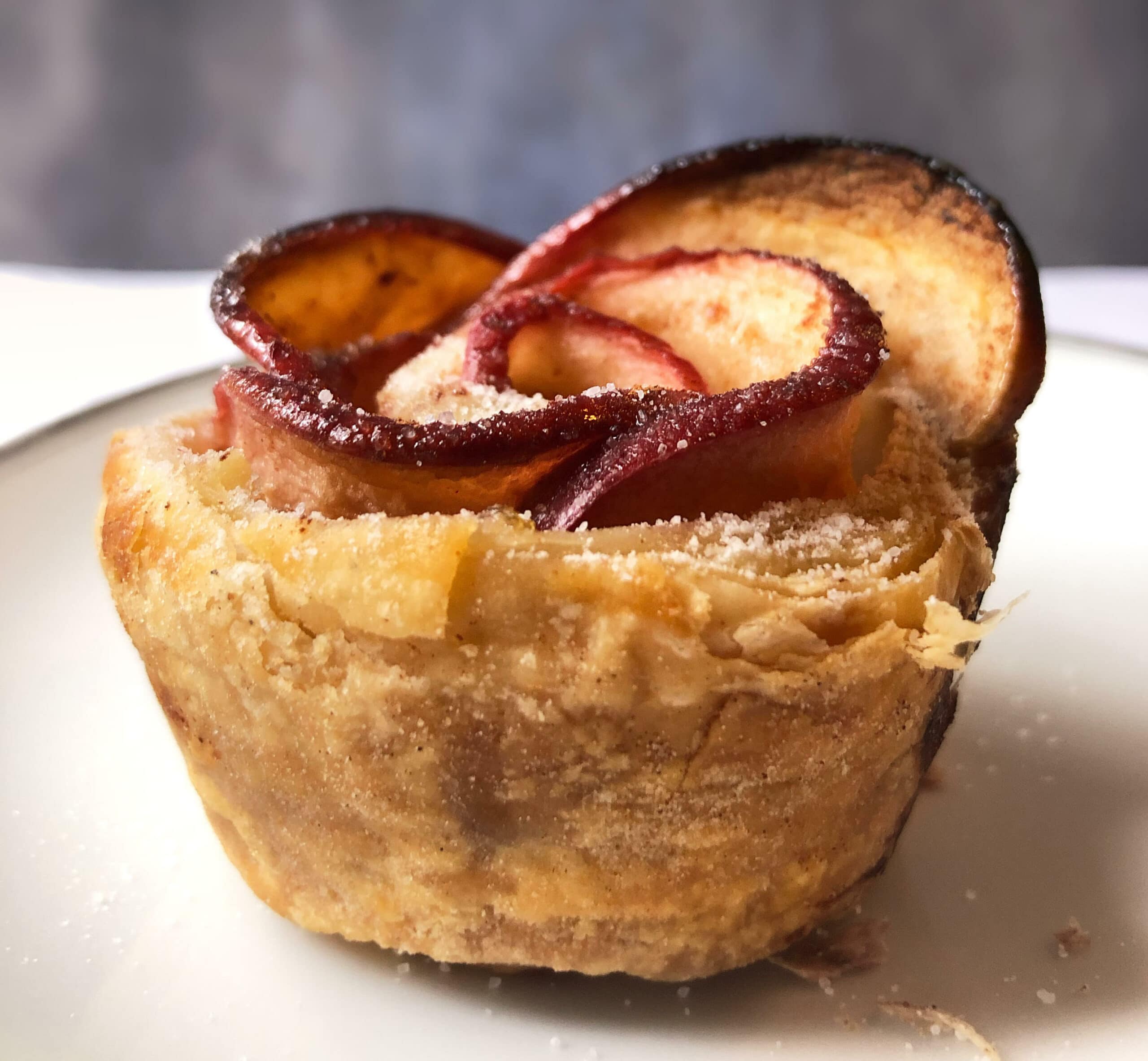 Book a Luxurious Suite in Midtown
A cozy, nostalgic vacation is all about the accommodations. Stonehurst Place is a boutique hotel-style bed and breakfast with stunning decor and lavish amenities. Set in a blooming green oasis with city views in the garden district of Midtown Atlanta, this historic retreat lets you and your partner be as social or private as you desire. Return to your gorgeous suite each afternoon to an enticing batch of homemade treats, like Grace's Harvest Apple Blossom pastries above, and a refreshing beverage. Rise each morning to gourmet breakfast served by generous, warm innkeepers John and Grace.
Have Fun at Fall Festivals
Tell us if we're wrong, but we don't think pumpkin carving is a very good vacation activity. Attending a fun, light-hearted fall festival is a much better way to celebrate the season without lugging home any sliced squash! On October 2-3, 2021, Candler Park Fall Fest will once again take over the neighborhood from noon to 10 pm. Eat awesome street food, peruse over 200 vendor stalls and soak in the sounds of live music. The Stone Mountain Park Pumpkin Festival is another great fall festival near Atlanta. Spend the day hiking, then lean into the cheesy fun of the glowing pumpkins in the evening. Additionally, Little 5 Points Halloween Festival & Parade is rated as one of the best Halloween events in the nation. Explore the eclectic neighborhood as you hunt monsters, listen to live music, and shop in the haunted market.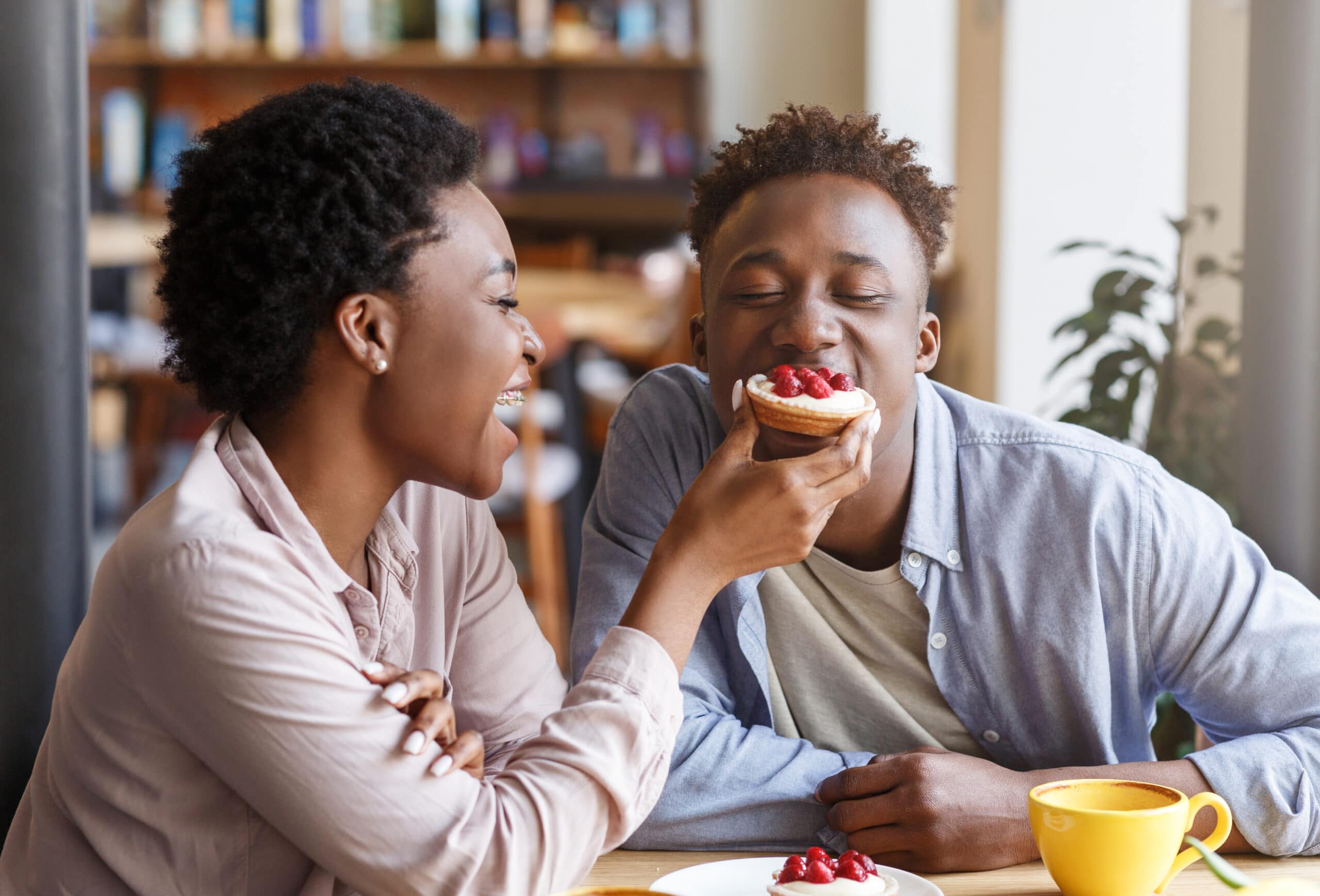 Taste the Flavors of Autumn
Pumpkin spice is the quintessential flavor of fall these days. Indulge in a late-morning fall latte right off the BeltLine at Muchacho. This California-inspired retro joint is sure to provide an energy boost from the good vibes and even better coffee! Japanese-inspired Momo Cafe in Midtown Atlanta is another awesome local coffee shop to support during your autumn travels. The light-filled cafe prepares tasty drinks with a twist, such as their black sesame latte, caffeine-free beetroot latte and even a matcha float!
Moreover, a romantic getaway wouldn't be complete without a delicious, fall-inspired meal in an upscale, aesthetically pleasing restaurant. Many of our favorite local restaurants offer seasonal menus that feature fall favorites like butternut squash ravioli and pumpkin pie. Make a reservation at Lyla Lila, a southern European restaurant in Midtown serving seasonally-driven dishes and pasta made fresh in-house.
Make No Plans at All
There's something about fall that almost slows down time. To fully embrace the changing seasons, plan a day with no plans this vacation. After all, it's crucial to feel like you two are actually on vacation! Admire the scenery with crisp, crunchy fallen leaves underfoot during a stroll around the expansive Piedmont Park. Window shop and pick out some colorful macarons at Ponce City Market. Peruse the latest exhibits at local Midtown Atlanta art galleries and museums. Additionally, it's always a good idea to leave some time and energy in the day for a midday nap back in your suite (wink wink).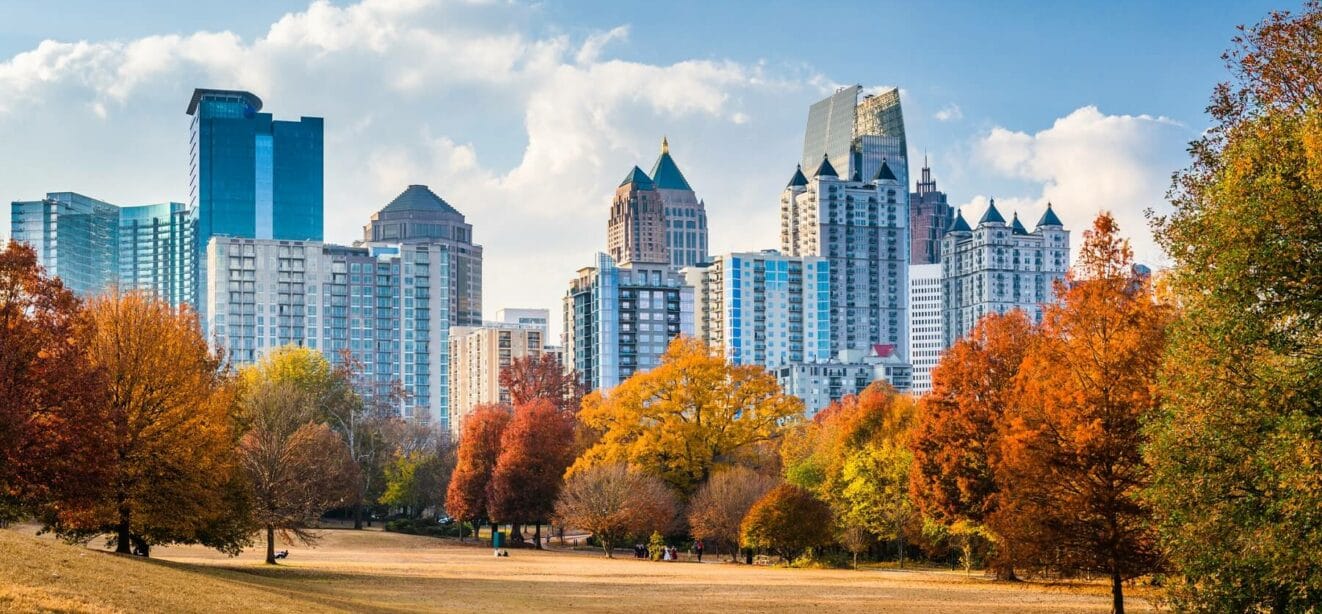 Explore the Colorful Outdoors
Although it is a major city, Atlanta is filled with plenty of parks and green spaces bursting with beautiful fall colors. Piedmont Park, for example, is a 200-acre park within walking distance of Stonehurst Place. Take a casual stroll along the winding trails or rent bikes to cruise through the warm-toned trees that explode throughout the grounds. Another great fall hiking area is Panola Mountain State Park. Located about 15 minutes from Atlanta, the park offers both paved and forested trails filled with colorful trees. Check out our other favorite places to witness fall colors in Atlanta.
After a day of fall festivities in Atlanta, return to your luxurious room at Stonehurst Place. Add something extra special to your stay by booking a package. Indulge in the ultimate foodie package, in-room massages, cycling tours of the city and so much more. Whatever you choose, you and your partner are sure to have an unforgettable stay at Stonehurst Place.