With stunning urban views and mouth-watering craft cocktails, rooftop bars in Atlanta are one the best ways to see the city. While there are plenty of options to peruse, we've narrowed down the list to five sultry spots that can't be beat. For an overwhelmingly memorable affair, make a reservation to be seated just before sunset. Grab a drink at one of these rooftop bars for an extra special Atlanta experience.
Voted Atlanta's Best Rooftop, Estrella features a cool Latin vibe, delicious tapas and unbelievable view of the Atlanta skyline. The establishment is located along the Eastside BeltLine in the Old Fourth Ward, above French-American restaurant The Brasserie Bazati. The lounge operates on a first-come, first-served basis, so plan ahead for a sunset experience. Additionally, their tasty Latin-American tapas menu features fresh, seasonal ingredients.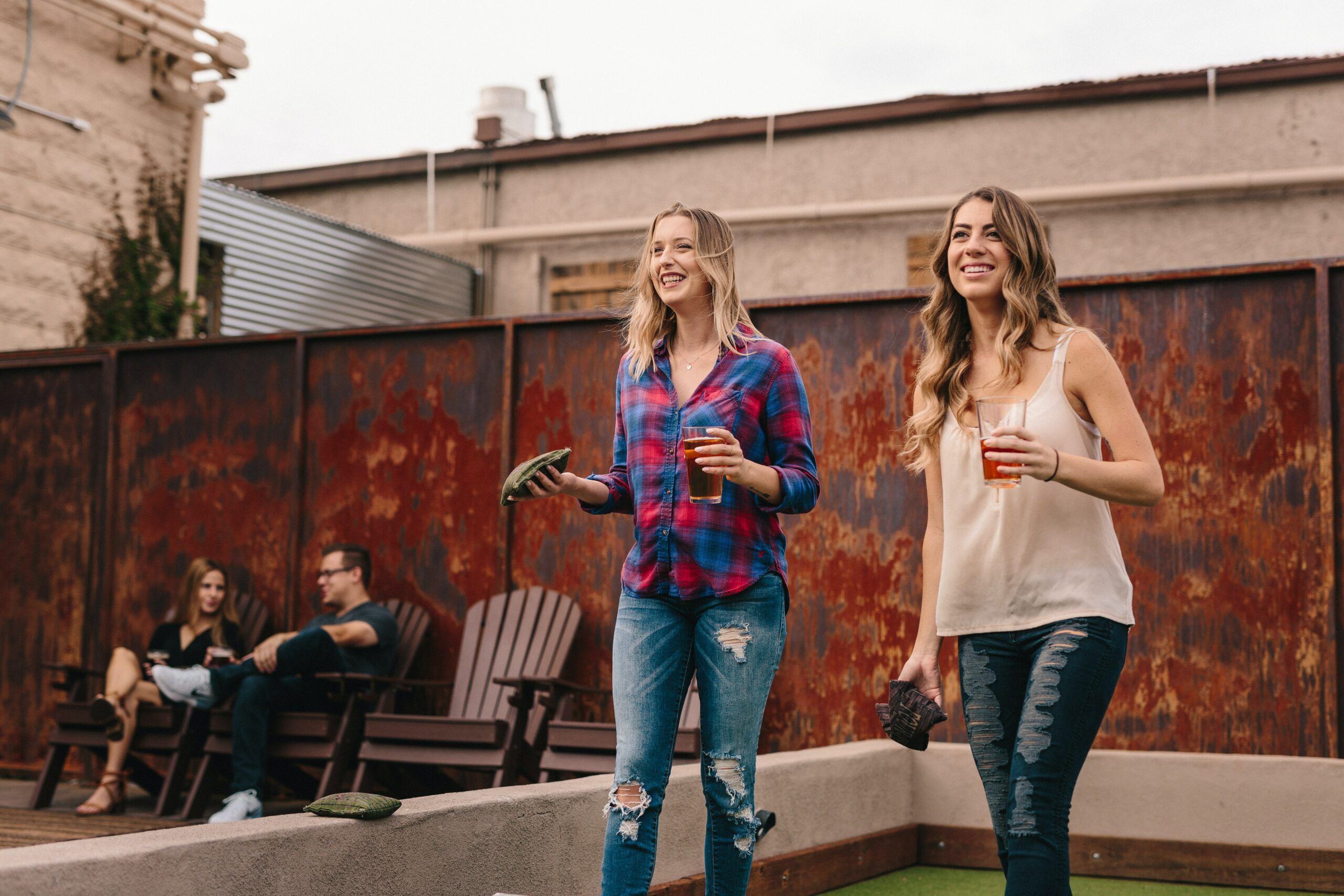 Located in another of Atlanta's original suburbs, the historic Grant Park neighborhood, Republic Social House has an awesome rooftop patio bar with a fun, sporty vibe. Their casual, flirty menu has an enticing selection of signature cocktails. We love the Spicy Watermelon Rita or bourbon-based Grant Park Lemonade. Republic does not take reservations for the patio, so make arrangements to arrive before sunset for the best views.
Known as the sexiest rooftop bar in Midtown, Virtue Cocktail Club has definitely earned a spot on this list. This sleek drink destination is located upstairs from iconic Atlanta restaurant 5Church, and boasts a completely unique menu and atmosphere. The venue often hosts DJs and live musicians and has a "Dress to Impress" policy. Enjoy a shareable plate of prosciutto and mango or skirt steak street tacos as you people watch from above.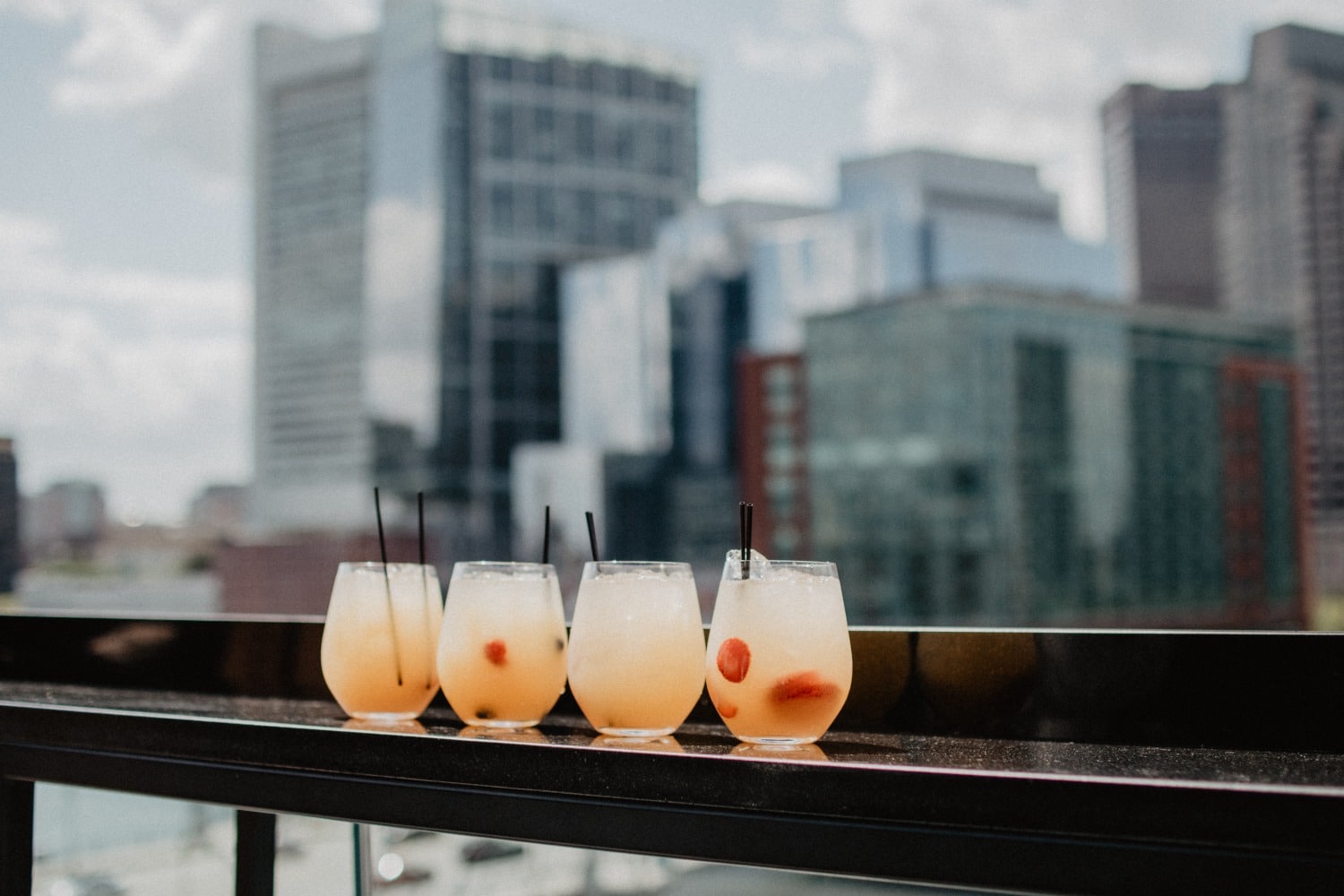 Set in West Midtown's Westside Ironworks development, O-Ku Sushi features a spacious rooftop overlooking the Midtown Atlanta skyline. Inspired by its sister restaurant in Charleston, the menu is an innovative take on traditional Japanese cuisine, made with high-quality ingredients. O-Ku accepts reservations, but be advised that desirable time slots tend to fill up quickly.
12 Cocktail Bar and 9 Mile Station are two must-visit destinations atop Ponce City Market in Atlanta's historic Old Fourth Ward. The ROOF provides jaw-dropping views of the Atlanta skyline, including Downtown, Midtown and Buckhead. 12 Cocktail Bar serves rare spirits and curated cocktails in an upscale environment with a dress code. Also located on the ROOF, 9 Mile Station's indoor-outdoor space offers brunch, dinner and drinks from dazzling heights. Add an extra special aspect to your rooftop experience by taking a cocktail class from award-winning barman and Beverage Director of the ROOF, Randy Hayden.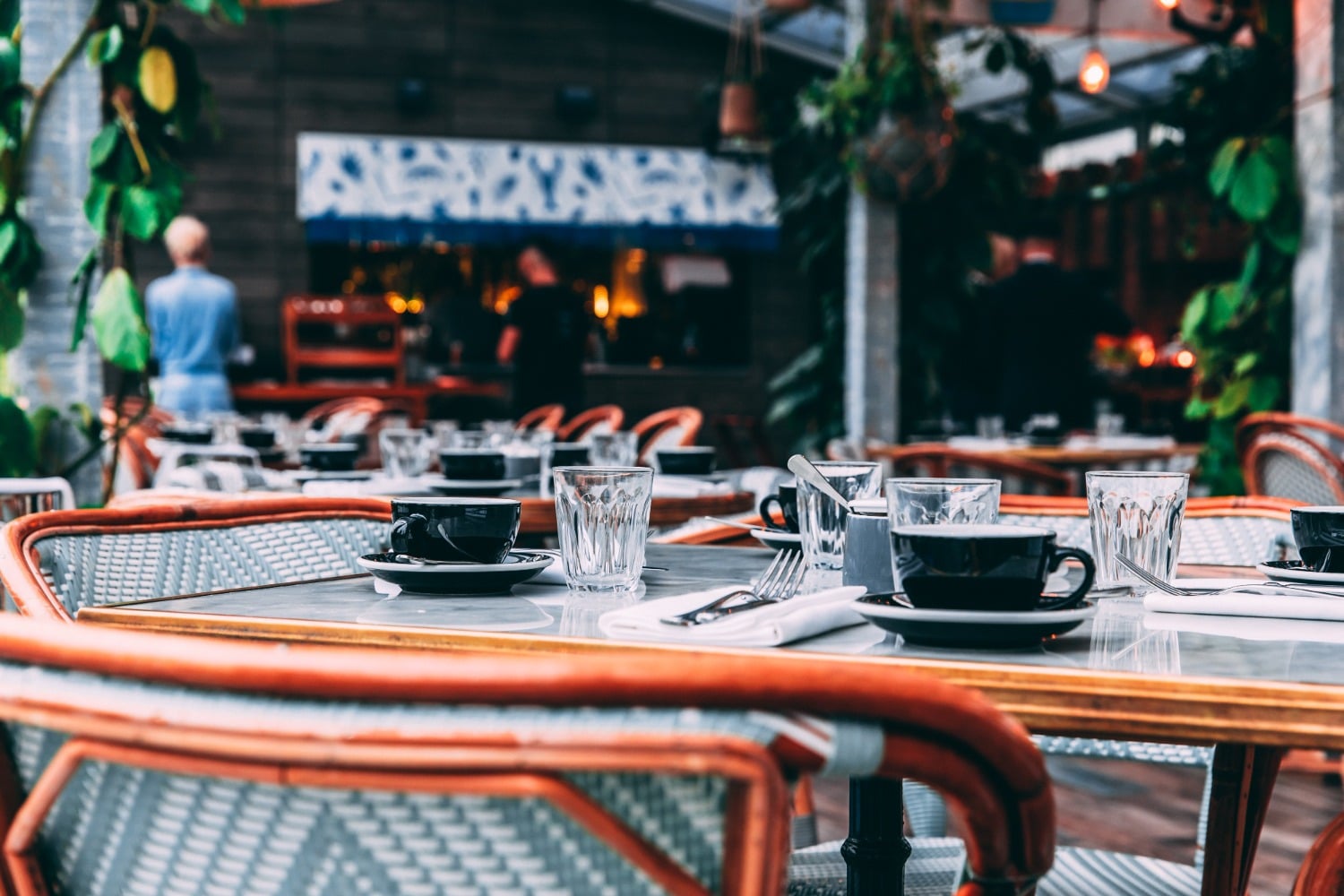 Located close to Ponce City Market, Stonehurst Place is a stunning boutique hotel-style bed & breakfast nestled in the lush, green Historic Midtown Garden District. Each room features luxury bedding and lavish amenities, such as daily refreshments and gallery-quality fine art. Spend two or more sumptuous nights at Stonehurst Place to enjoy a relaxing in-room massage the morning after your sexy rooftop bar outing.