During your stay in Atlanta, there are certain must-see attractions that you do not want to miss. One of those is the Atlanta Aquarium. Located in downtown Atlanta, this 600,000-square-foot facility is home to a variety of sea life. It's perfect for a fun date, and it's less than ten minutes from Stonehurst Place!
The Atlanta Aquarium is just one of the countless attractions in our city. Whether you need some guidance while planning your trip or recommendations for what to do next, we can help. Request your Travel Guide now! It's free and filled with information on the best restaurants, events and festivals, outdoor activities, and more. Download a copy for the ultimate Atlanta experience!
Why Visiting the Atlanta Aquarium Should Be on Your To-Do List
Fascinating Exhibits
The Georgia Aquarium in Atlanta is located just north of Centennial Olympic Park and is a worthwhile activity during your stay. This large property boasts 10 million gallons of fresh and saltwater and holds dozens of unique animals. View fascinating species including penguins, stingrays, sea turtles, and even sharks! Atlanta Aquarium tickets grant you access to six different galleries, sea lion and dolphin exhibits, and unique seasonal displays throughout the year.
The aquarium is continuously growing and adding fresh exhibits to their collection. Feel free to read through their roadmap of changes and find out what they have in store for 2020!
Local tip: If you want to plan a truly memorable date, also check out SkyView Atlanta nearby for a fantastic view of the city. Then, return to your elegant room at Stonehurst Place!
Unique Events
To make your visit extra special, check out the aquarium's calendar of events. Upcoming options include the adults-only Science on Tap series where you can learn about exciting topics while enjoying food and drinks. There is also an annual Fish & Chips golf tournament to raise money for the aquarium and its educational programs. The list goes on and on, so be sure to view their calendar and participate in an event that piques your interest!
Big Discounts
With so many things to do in Atlanta, you may be looking to save some money wherever possible. Luckily, the Atlanta Aquarium offers a long list of specials and discounts to help you out. If you book online and arrive between 11 and 4, you can save 20% on your ticket price. There is also an Atlanta Aquarium military discount available on Mondays from January to October. You can even visit the aquarium in the evening for their Imagination Nights special and get a discount on the full aquarium experience! Be sure to inquire about becoming a member and receiving annual passes for unlimited visits throughout the year.
Elegant Lodging Nearby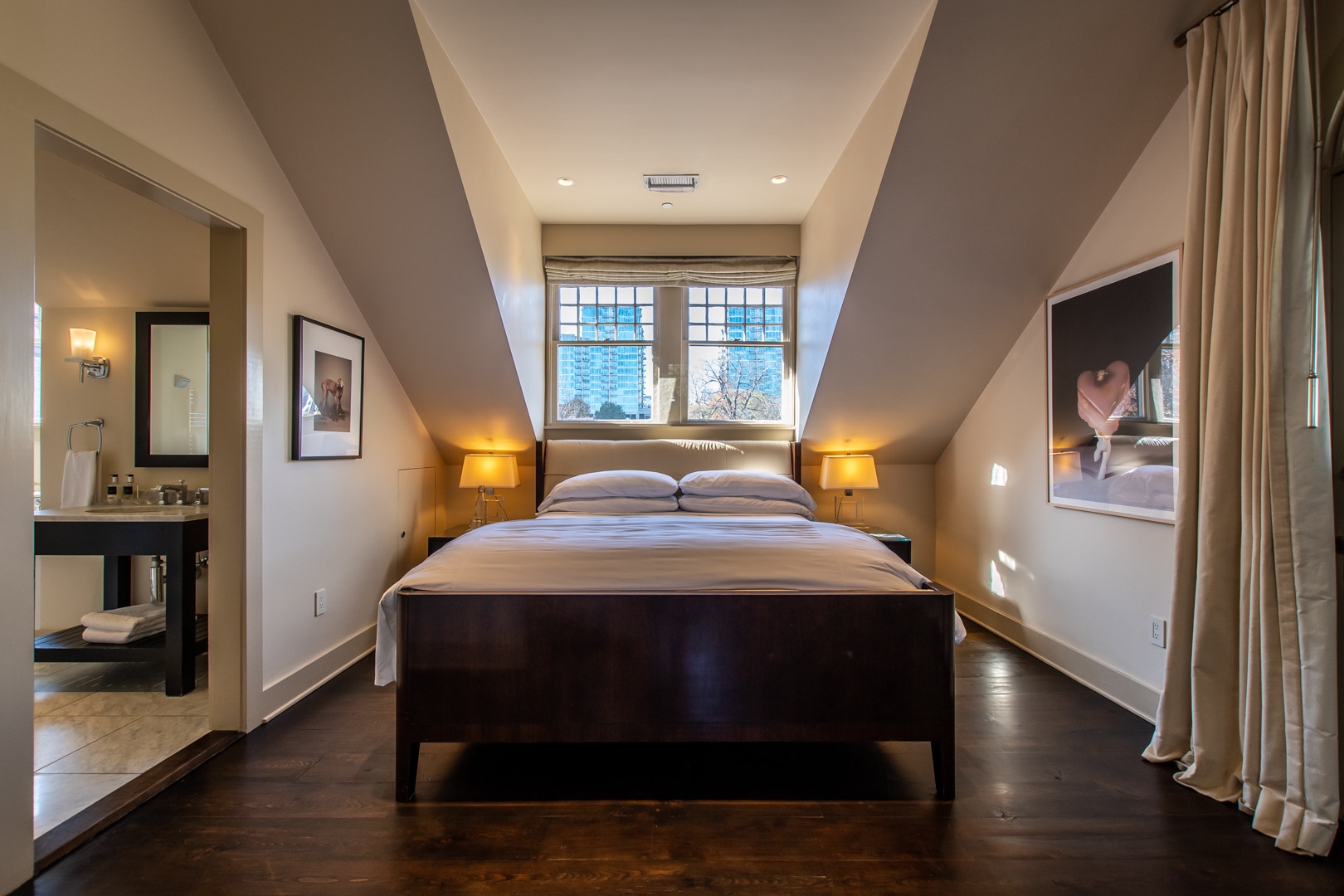 Once your adventure is over at the Atlanta Aquarium, we look forward to welcoming you back to our comfortable bed and breakfast. Enjoy lavish amenities and elegant accommodations for a remarkable stay. We are located in the heart of Midtown Atlanta, with fantastic activities and attractions (including the aquarium) just minutes away.
For the ultimate romantic experience, stay in our Master Suite and enjoy a luxurious king bed, spa tub for two, and heated marble flooring. We look forward to having you!