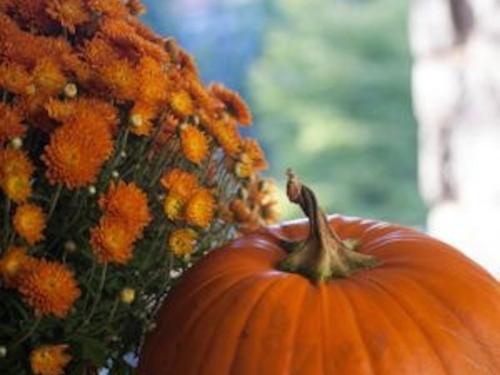 I admit, I'm thinking of Fall. Yes, it's still warm in Atlanta and we still get our summer showers in the afternoons. I'm still serving Georgia peaches in a variety of ways, still baking Lemon Bars because anything citrus is cooling. I haven't succumbed to Pumpkin Spice ANYTHING, but when I hear the leaves rustle and see the Back-to-School displays, I get hopeful.
There's so much to do in the Atlanta area the Fall, and rooms book quickly at Stonehurst. Might I suggest sitting down with a cool glass of sweet tea and investigating a Fall trip to Atlanta, including a reservation for a beautiful room at Stonehurst ?
There is certainly a Fall Festival to suit most everyone! For those who love cosoplay, science fiction, gaming, and film there's Dragon Con, held on Labor Day Weekend. For those that like to rock, Music Midtown has been an Atlanta classic since 1994. Celebrate all things southern at the Fall Folklife Festival, including traditional foods, music, crafts, and local brews. The foodie in you can choose Taste of Atlanta or perhaps the Cabbagetown Chomp and Stomp. There's plenty of pumpkin patches nearby, as well.
Check out the Atlanta Falcons schedule, and pick a game! And don't forget, this is the last season for the Atlanta Braves at Turner Field. Whatever your interest, just remember – we'd love to see you at Stonehurst Place!