If you love the arts, you'll find a wide variety of fascinating attractions in Midtown Atlanta. Explore galleries and check out musical and theatrical performances in the arts hub of the city. One of the most popular spots, the Woodruff Arts Center, is just minutes away from Stonehurst Place! After spending a comfortable night at our boutique hotel, wake up to a gourmet breakfast and head up to this cultural center for a remarkable experience.
The Woodruff Arts Center is just one of many things you should see during your stay in Atlanta. Our city is home to several activities and attractions you won't want to miss. Request your free Travel Guide to Atlanta now and discover the best places for fine dining, outdoor recreation, upcoming festivals, and more! It will save you time planning and ensure you make it to all the best spots in our beautiful city.
Reasons to Visit the Woodruff Arts Center
Spectacular Performances
Many of the Woodruff Arts Center events and attractions you'll find are courtesy of the Alliance Theatre. This Tony Award-winning company is responsible for putting on some of the most impressive theatrical performances in the country. Among their season schedules are shows for all ages and audiences at a variety of venues throughout the area including the Atlanta Botanical Garden and the Woodruff Arts Center. In 2018, they are celebrating 50 successful years of bringing arts to the community. Don't miss out; book your stay with us and buy your tickets at the box office ahead of time.
Awe-inspiring Concerts
Another partner of the Arts Center is the Grammy Award-winning Atlanta Symphony Orchestra! This talented ensemble perfects the art of classical music and delivers it to audiences. If you are want to get a taste of their unique sound, the Symphony encourages you to listen and watch them on YouTube, iTunes, and Spotify. Listening to their songs is convenient, but seeing them in person is truly something else. Check their calendar of events and plan for a great time!
Fascinating Exhibits
One of the most popular attractions that draws visitors to Midtown is the High Museum of Art in the Woodruff Arts Center campus. Browse through extraordinary artistic creations from different time periods and cultures, from paintings to sculptures to architecture. Previous exhibits have included Dutch designer Joris Laarman's Design in the Digital Age, original prints from Andy Warhol, and a collection from over 100 artists titled Making Africa: A Continent of Contemporary Design. Look at their current and upcoming exhibitions for more! You can also find out more information and get tickets for Woodruff Arts Center attractions at their online box office.
Elegant Lodging Nearby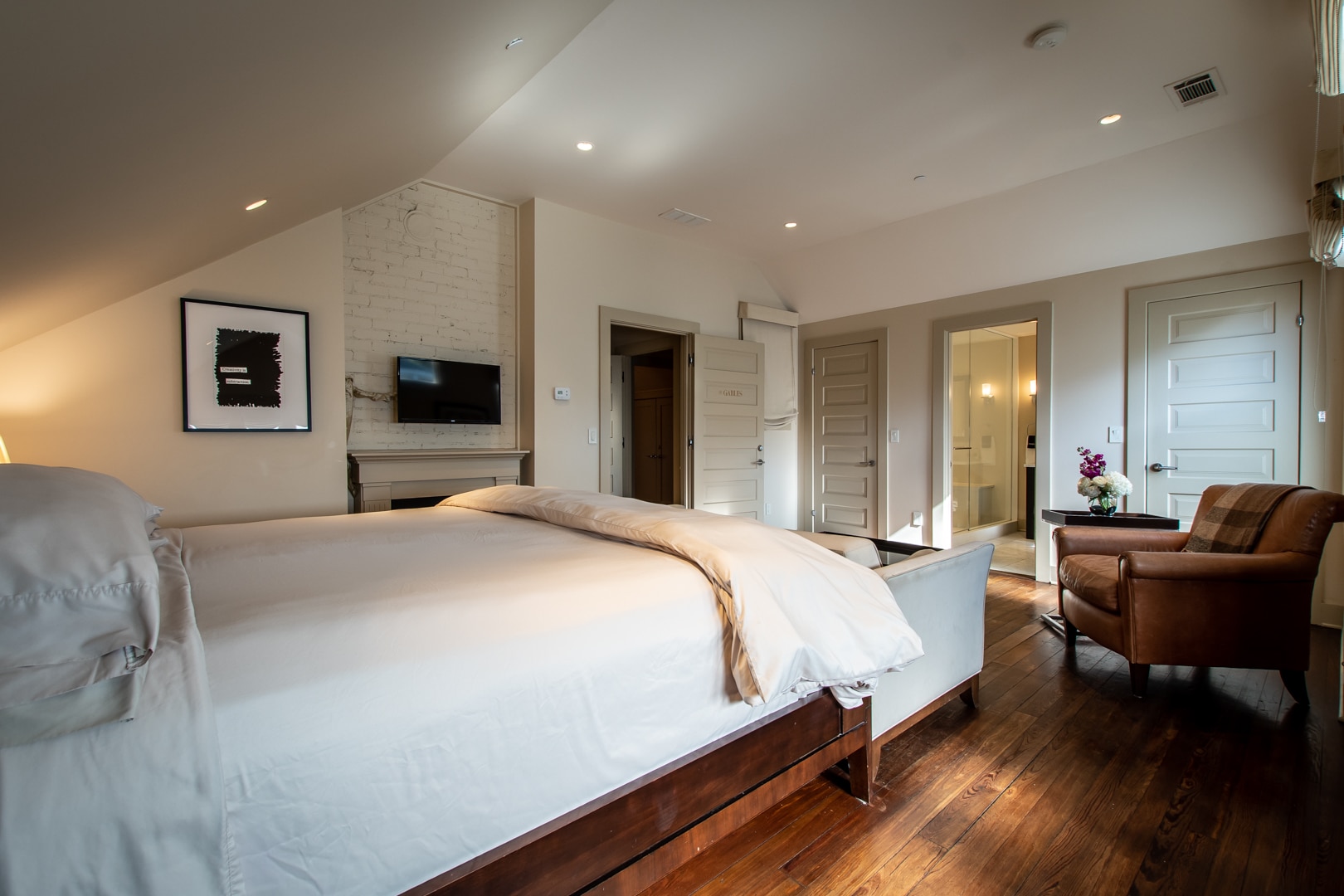 Furthermore, you can find an abundance of museum-quality artwork, including some of Andy Warhol's creations, at Stonehurst Place. Our boutique hotel is the finest in Midtown Atlanta, providing guests with extraordinary accommodations and top-of-the-line amenities like seven-layer luxury linens and Echo alarm clocks powered by Alexa. In contrast to other inns, we pay attention to every detail to make your stay the best it can be.
Enjoy one of our luxurious options, The Gables Suite, which includes original artwork as well as a large sofa and a comfortable king-size bed. Check our availability and book your one-of-a-kind experience in the arts hub of Atlanta today!